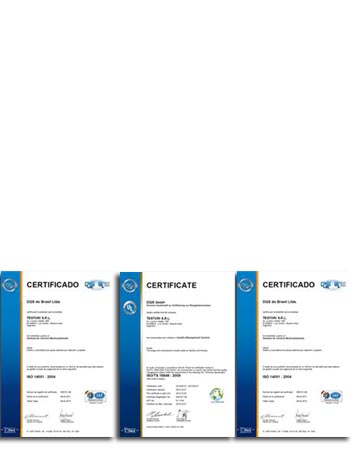 Beginning his business in 1959, Testori SRL has always walked together with the growth of the regional and local industry, supplying international quality plastics product.
Also, Testori, collaborate with its customers in regards the development of new products. This is possible thanks to our Engineering Department, which works together with our Production Department, allowing us to be part of the entire process from the design to the fabrication of the part.
MISSION
To develop, produce and assembly plastics products, offering an integral service to our customer. To contribute with the development of Human Resources, respect with value chain and solidary responsibility to the community and interest groups
VISION
To be part of the leading companies in the automotive industry with global repercussion.
To take position in the local and regional manufacture industry, recognized by its integral quality and customer service.
VALUES
•Take responsability and respect for the human capital
•Take responsability and respect for the environment
• Commitment with operative quality and customer service
• To get flexibility and adaptability based on continuous improvements
• Responsibility to the community and interest groups